SAN storage offers block-level data storage for businesses that has a lot of useful features for the enterprises which can help them take their business to the next level and at the same time, offer a lot of ease to the enterprise. Let's look at some of these features.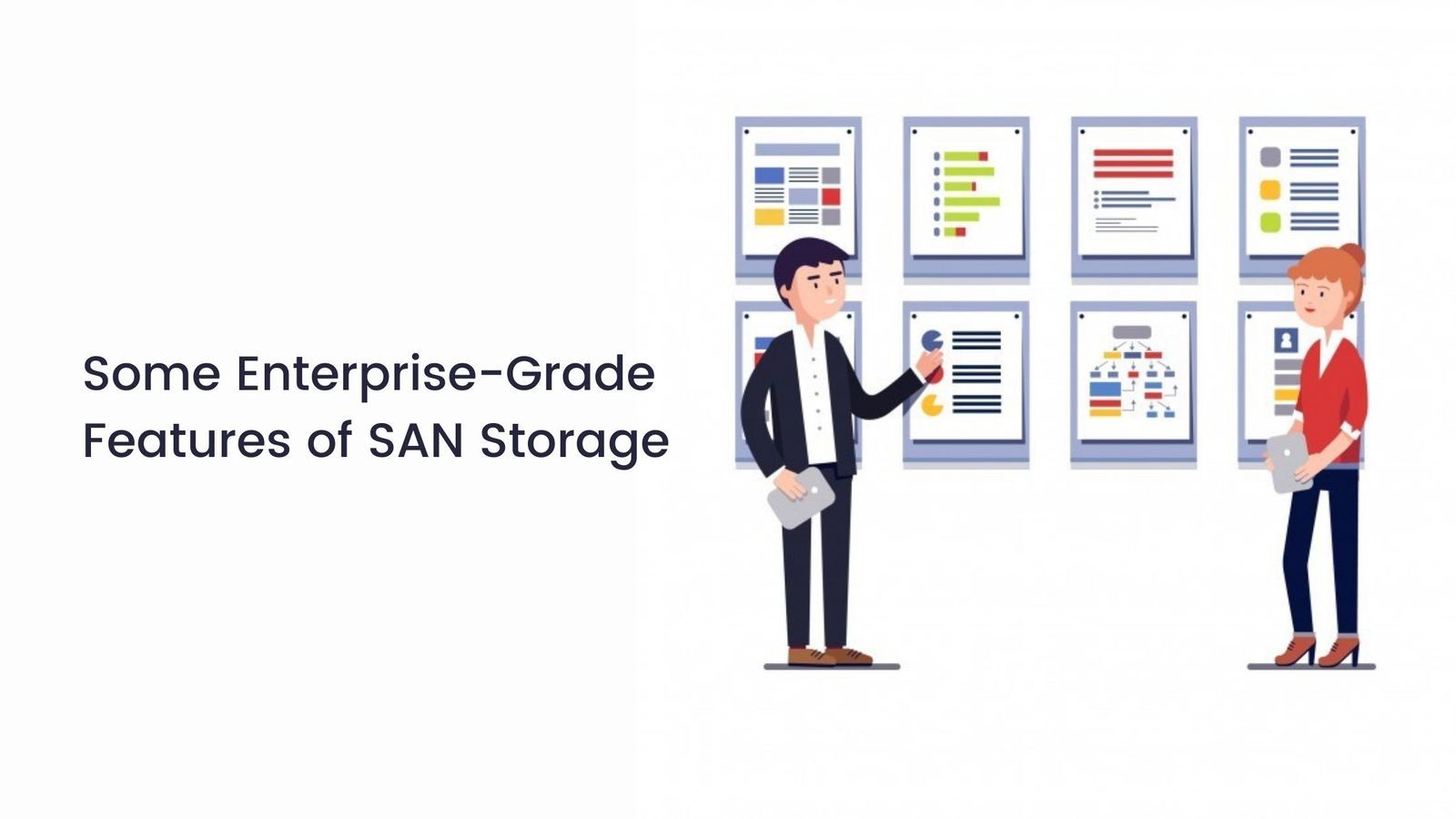 SAN Storage Offers Thin Provisioning
When it comes to storage space utilization, thin provisioning does a great job by smartly provisioning the available storage space. This way, it speeds up the process of storage provisioning and the entire system's efficiency. It actually works by allocating minimum storage space that is required by a specific user in the network. The user feels that the maximum storage space required is available to them, whereas it may not be actually that much. This smart allocation of storage allows efficient provisioning of storage space that is available to the infrastructure.
SAN Storage Offers Agility
The time taken by the system to read and access the data is reduced by using Flash Cache. It is done through configuring solid-state drives SSDs and Flash drive in the form of front-end cache. These drives are used for such data which is accessed and used frequently that is also referred to as Hot Data in industrial terms. This brings agility to the system.
SAN Storage Offers Encryption
SAN storage offers data encryption to make sure that all your mission-critical data remains protected and secure. Some vendors like StoneFly, use modern and state-of-the-art AES 256-bit and SSL/TLS tunneling to make sure that your data is secure while resting in the storage and at the time of transition.
SAN Storage Offers Delta Based Snapshots
SAN storage offers delta based snapshots which consume less storage space and time because these snapshots enable you to quickly go back in a specific point in time when the system was running fine and nothing happened so that the normal state of the system is recovered and no loss to the data occurs.
SAN Storage Offers Data Deduplication
Data deduplication really maximizes the storage space availability by reducing the unnecessary copies of data. What it does is that it keeps 1 copy of the data saved in the system and replaces the other copies of the same data with a hashtag (a pointer) that refers to the original 1 copy of that file whenever it is needed. In this way, a considerable volume of data storage space is saved and freed to be used by the system.
SAN Storage Offers Many Other Features as well
Apart from the above-mentioned features, SAN storage offers several other features also. Such as:
Scalability

High uptime

Failover protection

Failproof disaster recovery

Automated tiering

Application accesses

Simple data management

And much more
Conclusion
Apart from the basic advantages like high-speed block-level data storage which is suitable for data archiving and database systems, these additional features make sure that your mission-critical data remains safe whenever you put it in a SAN storage system.